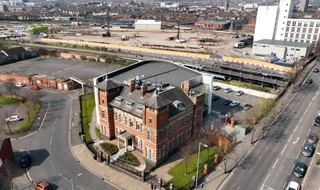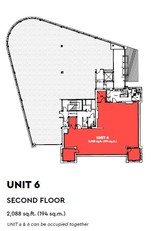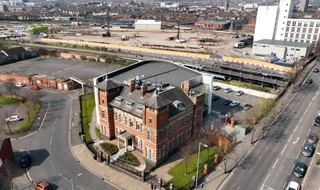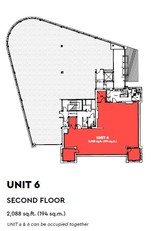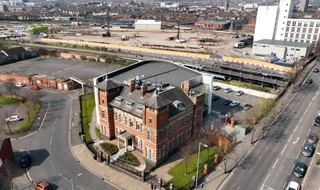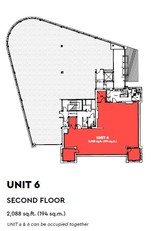 Unit 6, Murray's Exchange, Linfield Road , Belfast , BT12 5DD
Description & Features
UNIT 6 IS SITUATED WITHIN THE LISTED ELEMENT OF THE PROPERTY AND BENEFITS FROM GENEROUS FLOOR TO CEILING HEIGHTS AND AN ARRAY OF ORIGINAL FEATURES MODERNISED TO PROVIDE A MORE CHARACTERFUL SPACE.
2 no. private offices
Exposed roof beams
Wall mounted radiators
Raised access flooring
Carpeted floors
Painted and plastered ceilings (with partial cornicing features)
Comfort cooling
Staff kitchen
Double glazed windows
Murray's Exchange is 20,000 sq ft office building which was redeveloped out of the former Murray, Sons & Co. limited tobacco company building, situated on the corner of Durham Street and Linfield Road. The property was refurbished and extended in 2011 (RICS Award 2012), blending a modern high specification office whilst acknowledging and honoring the built heritage of the listed former head office. The listed element of the office retains many original features. Arranged over 4 floors this unique building provides modern office accommodation in a range of sizes. The entrance from Durham Street is an impressive, double height glazed structure providing lift access to all floors. Staff and visitors arriving by car can avail of the generous on-site parking accessed from Linfield Road. The car park benefits from a dedicated pedestrian entrance into the building from the rear.
Murray's Exchange is exceptionally well positioned to capitalise on the strategic redevelopment of the new Transport Hub by Translink which will offer a significant uplift in the quality of passenger experience in this key infrastructure project. As part of the development of the new transport hub, land is being released for a mixed-use development with a potential to create over 800,000 sq.ft. of build-to-rent residential accommodation, BTS apartments and modern office accommodation complemented by a range of convenience and service retail, not to mention an array of food and beverages opportunities. Murray's Exchange, by virtue of its location, will be integrated into the placemaking of Weavers Cross, a new dynamic area for Belfast.
2,000 to 8,800 sq. ft available
Well positioned to capitalised on the redevelopment of the new Transport Hub
Office accommodation developed out of former Murray, Sons & Co, limited building
Blended modern office building with high specification and original features
Existing occupiers include Skope, JAM Media and World Travel Centre
Location
of Unit 6, Murray's Exchange
Belfast is a compact, energetic city and Murray's Exchange offers an unrivalled combination of accessibility in a high-quality office environment. The building is located on the fringe of Belfast's Central Business District, positioned less than 8 minutes' walk to Belfast City Hall and less than 1 minutes' walk to Great Victoria Street Bus & Rail Terminal, which can be accessed via Glengall Street or St Andrews Square North. Murray's Exchange offers those who require use of their car almost immediate access to the Westlink Southbound from the Grosvenor Road and Northbound from the A501 at College Avenue. The property is well-positioned offering all the amenities an occupier could need within walking distance.
View Map