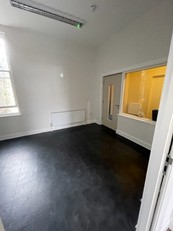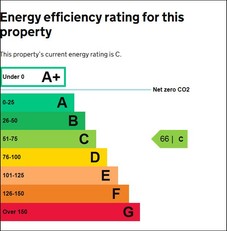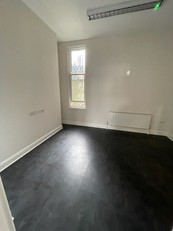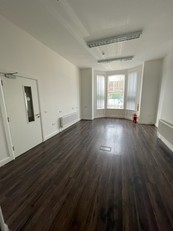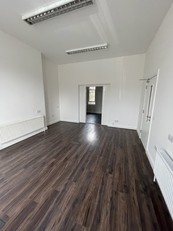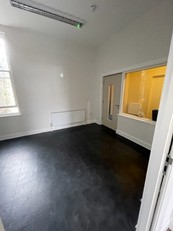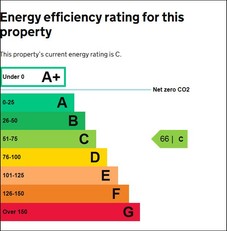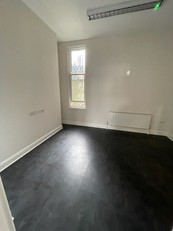 Ardgivna House, 517 Antrim Road, Belfast, Antrim, BT15 3BS
424 sq ft & 381 sq ft lease
Description & Features
The accommodation comprises of office suites with well finished male and female toilet facilities plus shared kitchen area with parking to the front of the building.
Passenger lift to all floors.
Each suite is finished to a very high standard including plastered and painted walls, electrical socket floor box's where appropriate.
Suspended or plastered ceilings, electrics, heating, carpet.
Private parking area to the front of the building.
Suites may be combined to provide larger areas.
Accommodation
Ground Floor - Suites 1 & 3 - 33.44 sq m/ 360 sq ft ( 2 interconnected offices)
Second Floor - Suites 10 & 11 - 35.39 sq m/381 sq ft
(Not available seperately)
Rent
Suites 1 & 3 - £5,400 per annum exclusive
Suites 10 & 11 - £2,850 per annum exclusive
Insurance - 2022/2023
Suites 1 & 3 - £76.20 per annum exclusive
Suites 10 & 11 - £79.75 per annum exclusive
Service Charge - Estimated 2023/2024
Suites 1 & 3 - £2,484.06 per annum exclusive
Suites 10 & 11 - £2,935.79 per annum exclusive
Rates - Estimated 2022/2023
Suites 1 & 3 - NAV £3,100, rates payable £1,708.24
Suites 10 & 11 - NAV £2750, rates payable £1515.37
Lease Details
Term - 3/5 years
Rent reviews - 5 yearly
Repairs - Lessee responsible for interior repairs.
Insurance - Lessee to reimburse the Lessor with a fair proportion of the premium for the whole building.
Service Charge - The lessee to pay a fair proportion towards exterior repair and maintenance, maintenance and repair of common areas, rent collection, lift and managing the building.
Services - Utilities are not separately metered and will be billed on behalf of the lessor accordingly on the same basis as the service charge calculation.
Rates - Each tenant is liable for payment of ther own council rates.
VAT - The above exclusive of VAT which may be chargeable.
EPC - C (66) 9011-7091-7231-5419-7366
Note: These particulars are given on the understanding that they will not be construed as part of a contract, conveyance or lease. Whilst every care has been taken in compiling this information no guarantee or assurance is given as to the acuracy thereof and inquirers must satisfy themselves regarding the description and measurements.
Superb office Suites
Located on the Antrim Road which is a main arterial route leading into Belfast City Centre with easy access onto the M1 & M2 via the Westlink.
The locality comprises of both high density housing and a variety of commercial retail and office occupiers.
Occupiers include Killen Warke Solicitors, Andrew Clements Partnership, Nails by Stacey and SMC Hair Studio.
Recently Viewed